Great Essential Summer Beauty Products
Hello ladies! Well, it's that time of year when you prepare for the sunny summer so it's imperative to have the right beauty products to make sure to keep your skin beautiful. You will absolutely adore every one of these products that we have personally tested before passing the "must-have" memo on to you. After all, your beauty is very important to us. Read  on!
Firs ton our list of must-have beauty products for summer, or every season, is SCHIQUE Beauty Collection. Schique utilizes the unique power of Dandelion Extract to nourish skin back to vitality. Schique was created by Beverly Hills-based Dr. Jacqueline Schaffer, who was motivated to create a healthy, nutrient-rich product line. She has also written the Amazon best-seller book called Irresistible You with everything you need to know to achieve radiant, glowing skin. Schique Skincare is devoted to making natural anti-aging products with intelligent ingredients derived from powerful peptides and anti-oxidants, Vitamins C and E, as well as rich fruit, and plant extracts – especially the natural pollution shield from dandelions.
The company believes that understanding the high-quality, effective ingredients of the product line helps customers expand their "Skin IQ" while appreciating and falling in love with the way it feels on their skin. All Schique Skincare is Paraben-free, sulfate-free, cruelty-free, gluten-free, silicon-free. They include 100% natural fragrances and essential oils and are proudly made in the USA. Get yours today!
FYI…their Intuitive Restoration Renewing Mask is sheer heaven in a jar (it contains exfoliating unispheres from Switzerland that burst and turn the mask blue when you apply it onto your skin, leaving your face smooth, hydrated and lifted). Celebrity fans include Olivia Culpo and Jeannie Mai.
What's better than fresh-looking skin that glows, even before hitting the beach! Luminesce, from anti-aging and skin care company Jeunesse, is their product line aimed at giving your skin that radiant, youthful look we all want. The line include seven products: 
Cellular rejuvenation serum: minimizes the look of fine lines and wrinkles
Flawless skin brightener:  reduces the appearance of hyper-pigmentation, brightening the skin
Youth restoring cleanser: exfoliates your skin and reduces skin-cell buildup
Moisturizing complex: protects your face with Broad Spectrum SPF 30
Advanced night repair: restores luminosity and reduces the appearance of dehydration in the skin
Ultimate lifting masque: peels away old, dead skin revealing youthful looking skin underneath
Essential body renewal: moisturizes skin to give off a youthful glow from head to toe
All Luminesce products contain the exclusive APT-200 polypeptide youth-enhancing ingredient, taking years off your skin.
Now we all know wearing flat sandals can dry out our pretty little toes, and nothing looks worse in a pair of sandals than dry heels. This calendula-based salve is the simplest, yet effective, way to combat the effects of the four unavoidable S's: sun, smoke, sugar and stress. Serving as the perfect callous softener, it also acts as a cuticle and nail bed treatment, as well as softens rough, dry elbows, knees and heels.
Of course, you'll want to make sure your nails are also well-groomed during those extra hot summer months. Condition your cuticles and accelerate lacquer drying time to prevent nicks and smudges with this dry oil serum. After polish application, let it sit for one to two minutes. Dispense one to two drops in the center of the nail to ensure that it fully coats. Allow time to evaporate, but no rinse is required.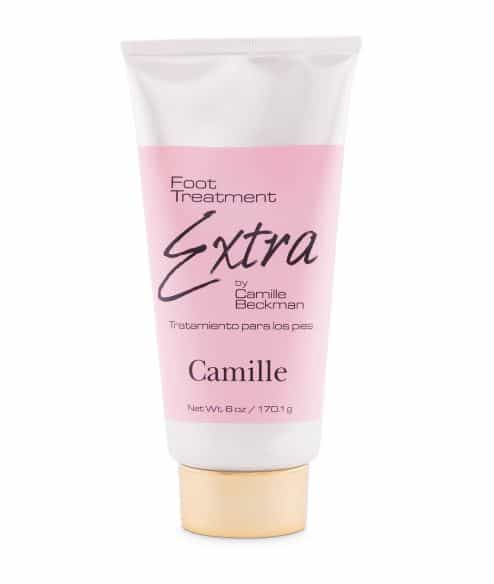 Do you think a classic beauty like Sophia Loren would walk around with her toes un-done? Plus she would have many options to consider in her beauty collection.
This intensive care repairs cracked skin and achy heels. Infused with ancient oils to restore and ginger, wintergreen and co-enzyme Q10 to increase stimulation, it gets your blood flowing. Use nightly or for a quick emergency fix, it will lead you to strong, nourished feet to keep you light on your toes and get you to where you want to go!
Next up, big lips are all the rage right now, but you don't have to follow in the footsteps of Kylie Jenner to get them. If you want fuller lips sans scary needles, add JuvaLips to your beauty regime! The convenient, safe and natural way to get the luscious lips you've always wanted, this innovative lip treatment has engineered a plumping device that yields fantastic results time after time. With JuvaLips, it's possible to achieve that pillowy pout you desire, without going through the pain of fillers and injections. Besides, we believe true beauty is natural, but that doesn't mean you can't naturally enhance what God has given you.
Additionally, when out and about enjoying the warmer weather, keep your complexion in check with FACE atelier's Ultra Skin. The lightweight foundation will keep your face smooth and feeling fresh even in the hot, blazing sunshine. No primer is needed with Ultra Skin as it's built right into its sophisticated formula. The flawless, satin finish doesn't need powder to set, thanks to the silicone-based formula, diminishing the look of fine lines and wrinkles. Ultra Skin is great for on-the-go-summer lifestyles — it comes in a pump applicator and tube — as it can be applied evenly with just your fingertips! FACE atelier prides itself on being one of the few brands that does NOT test on animals and has all the beauty essentials you need, cruelty-free.
Since it is summertime, you can let your legs and feet get a little wild (in a good way!)
Try this super potent and certified by EcoCert, 100% vegan, natural and organic lotion that is a refreshing and invigorating treatment for tired legs and feet. Includes straight-from-the-Amazon ingredients, including ucuuba to replenish hydration, preciosa oil for its antifungal properties and aloe vera for a healthy glow. Does't that just sound amazing! Try iy. Your skin will love you for it 🙂